Hire the Talent You Need
We deliver direct-hire talent to companies globally
We are people aficionados and take pride in delivering direct-hire talent to global teams. TalentStarter blends Silicon Valley DNA with the business acumen of talent acquisition leaders, and expert recruiters.
We know Talent Acquisition backward & forwards and apply this knowledge to our approach when scaling companies. We seamlessly integrate with your company by working alongside your hiring leaders and recruiting team.
We actively listen to understand your needs and working with us will never feel transactional. We're in it for the journey!
Our Expertise
We work with companies from emerging startups to growth stage companies. We specialize in the following niches: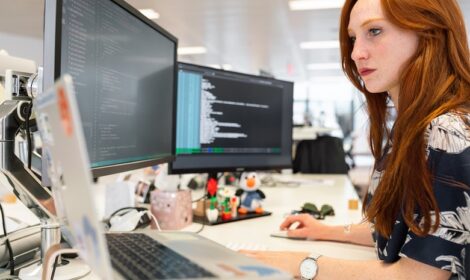 Our expertise in Software, Security, and Technology talent is core to our operations.
More Details
Global teams rely on TalentStarter to attract top revenue-producing talent to achieve their goals.
More Details
Our team understands strong leaders are critical to your organization's strategy and success.
More Details
Trusted by Teams Globally
TalentStarter's Impact
100
% Support from Our Experts
Work With Us
Let's Talk
We'd love to chat about how we can develop and deliver on your hiring plan.
Email:
hello@talentstarter.io
Text/Call:
310.997.0967